Erin Koss, CPA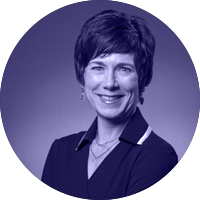 As the founder and CEO of Syte Consulting Group, Erin drives the firm's strategic initiatives, maintains excellence in execution and cares for her staff. Her passion to serve, collaborate with and elevate others began with her family's business, the Caddis Fly Shop; while still in college, circumstances required her to take over the back office. During her tenure there, she selected and implemented Caddis Fly's first enterprise solution and re-engineered all back-office processes to improve access to and the reliability of decision-making information.
With over 25 years of experience partnering with companies to optimize people, processes and technology, Erin is uniquely qualified to help her clients reduce costs as they scale their growth. As a graduate in accounting from the University of Oregon, Erin is a Certified Public Accountant with a broad business background in accounting, operations, distribution and manufacturing. After college, she worked for Arthur Andersen's Business Consulting Practice in Portland, where she gained valuable large-enterprise experience and was instrumental in building the Oracle ERP Solutions Practice.
In the 1990s, Erin completed the first Oracle ERPS Implementation in the Pacific Northwest. In the late 1990s she continued to apply her experience at large companies to mid-size organizations. Her career includes private business consulting, teaching business accounting at the Lundquist College of Business, working as the practice director for a large local accounting firm and as the VP of People, Process and Technology for So Delicious® Dairy Free during its acquisition by White Wave Foods Company.
In addition to being an active member of the Eugene Area Chamber of Commerce, Erin can be found presenting at a variety of speaking engagements throughout the year. A native of Eugene, she and her husband Mark, who is an engineer for the Eugene Fire Department, returned to the area in 1999 to put down business roots and raise their two children. Erin is an avid runner and enjoys spending time outdoors with family and friends.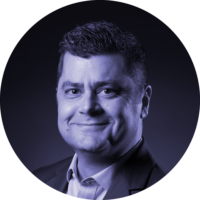 John Santin
Business & Systems Integrator
John Santin, Business & Systems Integrator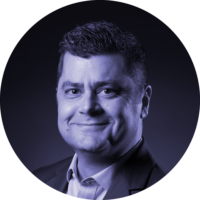 Whether working with our clients or internal staff, John is a master at managing critical change initiatives—integrating people, processes, and systems within the context of an organization's unique requirements. He is gifted at dissecting and rebuilding systems so organizations experience optimal performance, and his style enhances collaboration and accelerates adoption of change.
John has a Master's Degree in Counseling which he earned while working full-time for Lane Education Service District. He's worked in the mental health, research, and private business sectors. Throughout his career, his positions have allowed him to integrate his heart for developing people with his love for results-oriented project management. Most recently his passion for project management and accelerating business growth took him to Imagination International, Inc. where he was instrumental in growing the organization from infancy to employing over 80 people.
John and his wife, Rebecca have called Eugene, OR home since 2001 and have three children, two boys and a girl. On any given weekend, you'll find them cheering-on their young crew at lacrosse, soccer, or baseball games and ballet performances.
Amanda Bolton
Practice Administrator
Amanda Bolton, Practice Administrator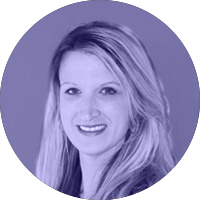 Amanda provides client service, operations and administrative support to team members at Syte Consulting Group. She is passionate about working with and connecting people to help them achieve success. Since she began working at Syte, Amanda's role has expanded to include event planning and marketing initiatives.
After graduating from The University of Georgia with a degree in Communication and Media Studies, Amanda began her career in marketing and event planning, through which she developed expertise in marketing strategy for sales and events. While working full-time, Amanda attended Walden University and graduated with a Master of Education in Early Childhood and Teaching. She taught Pre-K for six years before deciding to become an independent contractor in order to spend more time with her family. Amanda continues to specialize in serving clients in multiple areas, including administration, marketing and public relations.
A native of Atlanta, Amanda now resides in Sugar Hill, GA with her husband and three children. She enjoys being active in her church, volunteering for the PTA, supporting her children's school and attending their sporting events, hiking and dining out.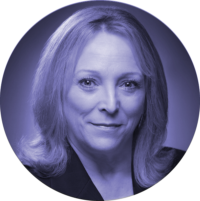 Kim Dallefeld
Project Manager, Business and Technical Analyst
Kim Dallefeld, Project Manager, Business and Technical Analyst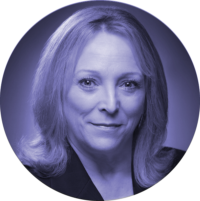 Project Manager, Business Analyst, and SYTE's resident Microsoft Dynamics NAV expert, Kim is responsible for allocating resources and overall project management. She also holds a key role in personnel development, strategic planning and identifying resource candidates. She derives passion from working with clients and incorporating their processes and procedures into the NAV system to gain efficiencies. The cherry on top for Kim is that moment when things finally come together for yet another satisfied customer. Kim graduated from Southwest Texas State University with a degree in Business Administration, as well as certification as an implementer and developer in NAV. Her 30 years of experience includes working as IT Director for GSM, LLC, and fulfilling roles as designer, professional services director and senior consultant for SCS, Inc., CBSi, Inc. and Integrated Systems Solutions. Kim also served as President of the Microsoft Dynamics NAV User Group, for which she often spoke and presented at conferences, in addition to working on various committees and being a resource for NAV partners. In her long list of accomplishments, Kim includes managing a team of senior NAV resources on several large projects that resulted in great client satisfaction.
Outside of work, Kim enjoys reading, spending time with family (including her puppies!), and playing bunko. She has also discovered a love for restoration by working on her 1940s home.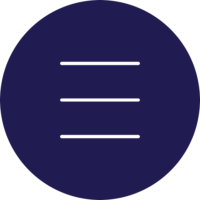 Adam Orgeron
Project Manager, Business and Technical Analyst
Adam Orgeron, Project Manager, Business and Technical Analyst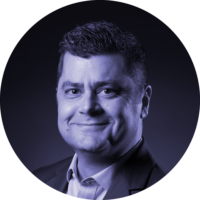 Adam comes to Syte CG with deep IT and ERP experience and a heart for client service. He specializes in project management, implementation, data, reporting, EDI, and systems and technical analysis. When working with clients, he enjoys getting to know their people and development and understanding their work culture. With experience in a number of industries and companies, he is able to deliver creative solutions more quickly. To date, Adam has successfully delivered over 40 ERP projects; having played multiple roles in most cases. Each contributed in a unique way to his toolkit going forward.
Adam's certifications include Project+, A+, Network+, Security+, Database Design Specialist, Javascript Specialist, WebDesign Specialist, Web Fundamentals, Microsoft Technical Associate for OS Fundamentals, Security fundaments, and Networking Fundamentals.
Adam is an avid sports enthusiast and enjoys attending sporting events. He also enjoys spending time with his wife and six children ranging from 3 to 14.
Sign up for our newsletter, and we'll send you a link to the video "How to Develop an Enterprise Solution Strategy for Your Organization", along with a ESS template that will jumpstart the process.